Laxey & Lonan Heritage Trust
The Laxey and Lonan Heritage Trust was formed in March 1987. Its main objective is "to do all such acts and things as may promote and assist the promoting, in the Isle of Man and elsewhere, knowledge relating to the history of Laxey and the history and archaeology of the mining industry in the Isle of Man and, in particular, the Great Laxey Mine in the Parish of Lonan and its associated structures". In doing so, the Trust has forged close working links with other organisations and groups such as Manx National Heritage, the Laxey Mines Research Group, Isle of Man Transport, Garff Commissioners and the other Heritage Trusts on the Island. 
Check our Facebook page for details of all of our events.
The Laxey and Lonan Heritage Trust's Gift Shop and Information Centre on Mines Road is currently closed. Check back here later for further information as it becomes available.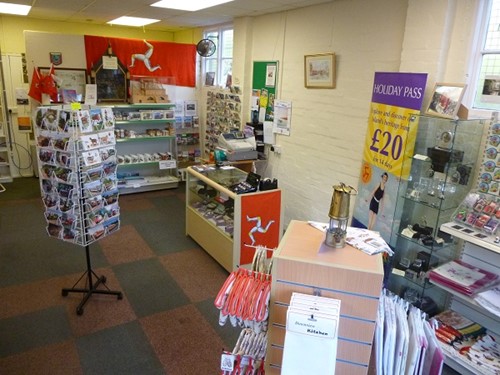 Events are regularly held through out the year including guided walks in summer and illustrated talks during winter months. There are also social events such as the Great Laxey and Lonan Duck Race and a popular Annual Quiz.
We would be delighted if you would join the Laxey and Lonan Heritage Trust and take an active role in promoting the history and heritage of Laxey and Lonan.
Subscription rates Ordinary £15.00; Family £20.00 and Junior £5.00.
If you would like to volunteer for 25 hours or more carrying out projects which have been designated as suitable by one of the directors then you could claim free membership. To do this please download the document found on the link below.
Click here for a Friends application form
For further details please contact:
The Administrator, Laxey and Lonan Heritage Trust Information Centre, Mines Road, Laxey, Isle of Man. IM4 7NH 
Or email:llht@manx.net
Facebook: www.facebook.com/laxeyandlonanheritagetrust/
Twitter: https://twitter.com/LaxeyandLonanHT
The Laxey and Lonan Heritage Trust
Registered Office: Information Centre and Gift Shop, Mines Road, Laxey   IM4 7NH
Directors:  Mr A Scarffe, Mr J Sykes, Mrs E Quaggin, Ms J Ball, Mr R Henthorn, Mr T Kenyon, Mr N Dobson
 An Isle of Man Registered Charity no 367A