Special Events
See our Facebook page for details of Special Events
The World Famous Hop Tu Naa Trains!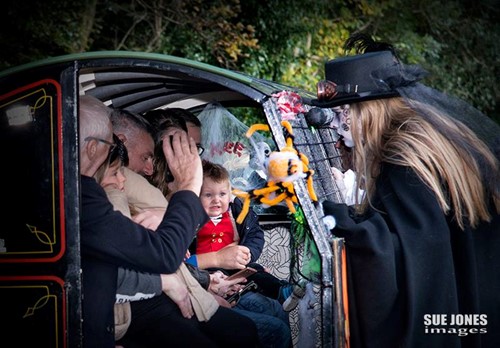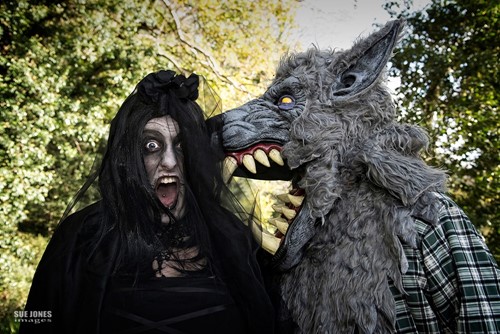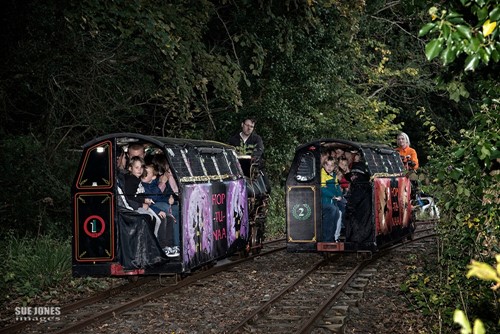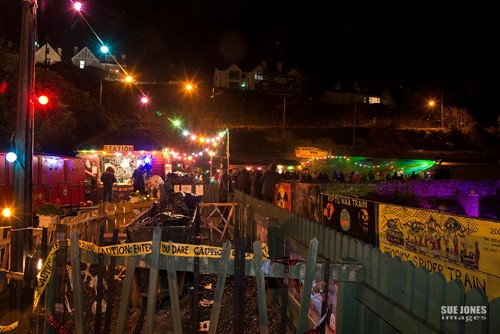 The most popular event operated by the Great Laxey Mine Railway is the "Hop tu Naa" Ghost Trains which are usually operated on the two weekends preceding Hop tu Naa, (for those not from the Isle of Man, this is known as Halloween in the UK).
Follow this link to see the MTTV Hop tu Naa ghost trains
Special effect lighting and spooky noises transform the railway tunnel into a spooky ghost tunnel. Look out for the laughing skeleton, ghosts, witches, spiders, bats and skeletons tea party.
As the train runs along the line, the train operates line side switches, bringing to life witches, a dancing ghost and special spooky smoke. Watch out for Frankenstein's monster - will he try to board your train?
The carriages are specially decorated with ghosts, witches and spiders - dare you sit inside?
As darkness falls, watch the laser light show at the Valley Gardens terminus.
Are you brave enough to ride on the ghost trains this year?
Please note, Explorer Go cards are not  accepted on the Hop tu Naa Ghost Trains. 
Christmas Trains
The Railway runs Christmas trains when the Laxey Christmas Markets are on, normally late November each Year.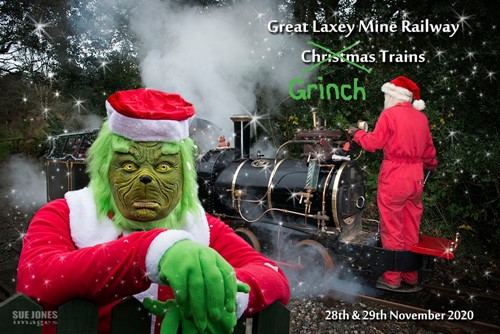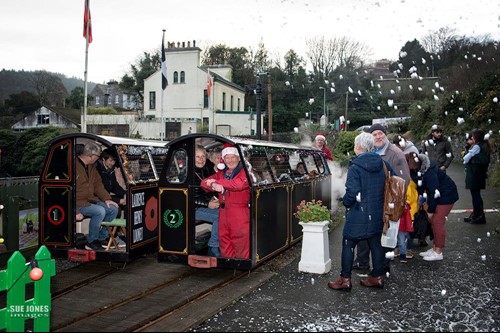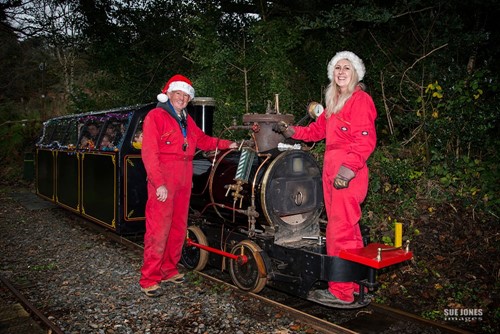 Gallery